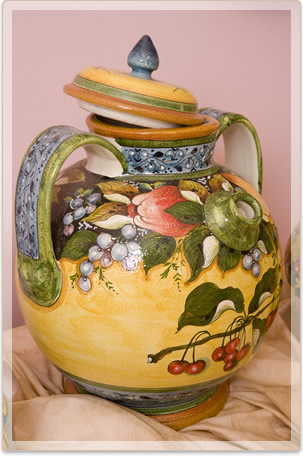 ---
The Leona Ceramics company was founded in 1975.
The Leoncini brothers, with the inestimable collaboration of expert artisans, have conducted an attentive research into the antique forms, enamels and colours utilized by artisans in past centuries.
The work techniques used by them derive directly from the Italian Renaissance. Variations have been made neither in the procedures nor in the work process. Each piece of ceramic is entirely worked by hand.
Each and every decoration is reproduced faithfully, rigorously by hand.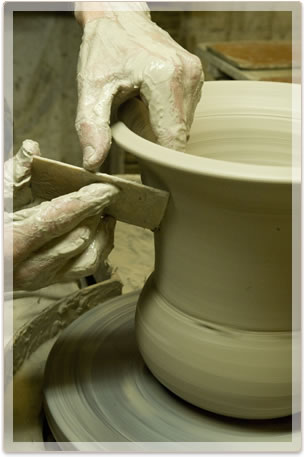 The variety of forms, the beauty and the colour of the hand painted decorations, as well as the quality of the materials used, explain the success of Leona Ceramics with collectors, dealers in traditional crafts, decorators, pharmaceutcal companies and herbalists for their reproductions of antique spice and unguent vases.
A tradition of ceramics, precious, elegant and never banal.